The short story about GPower
How It All Began
Founder Steen Secher Schmidt started GPower in 2012 with the goal to change the approach that he believed to be the business-standard. From his viewpoint, the market was defined by a motivation to bill as many man-hours as possible instead of providing clients with high-quality solutions at a reasonable price.
By using day and night, Steen made his ambition reality by developing a modular software-foundation with the ability to reuse and customize software elements from previous projects. The purpose was to make quality instruments available for a wider range of businesses by increasing accessibility for also small and medium-sized businesses which has turned out to be a revolution in the industry.
The idea was to make instruments up to 80 percent complete by design start instead of starting from scratch every time. As Steen usually describes it, the tendency has previously been that clients do not see much progress despite steep prices. So far, elements used in 'Project A' and 'Project B' have not been utilized in project 'C'. Instead, software is developed from scratch every time which is expensive, time-consuming, and rarely a good solution.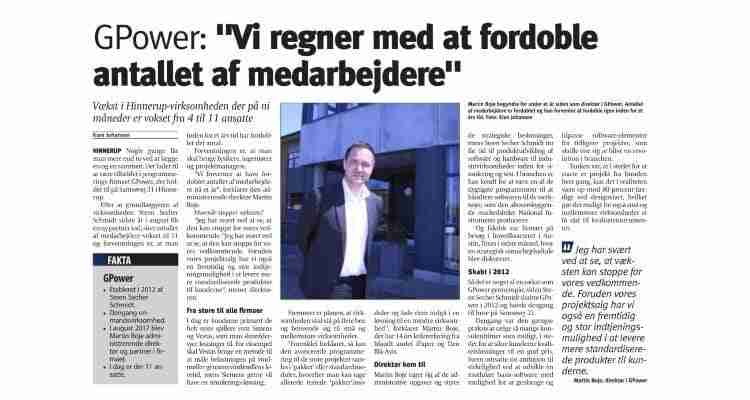 New Strategy [2016]
While GPower grew steadily in the number of employees and projects, the growth was primarily associated with consultancy which resulted in too little time for developing own products.

Consequently, there was a need for change if Steen and the rest of the team were to reach the vision of own products. As a result, Steen decided to look for another player on the team. During this period, he ran into the experienced businessman Martin Boje who became CEO at GPower in August 2017.
New Facilities [2017]
With Martin at the helm of managing the administrative tasks and strategic decisions, it became possible to free Steen's skills into new and exciting product development. Moreover, to think new ideas about GPower's livelihood – ideas that, among other things, included an end of expensive and endless projects by delivering at the agreed time. Making that possible, it required, however, more employees as well as new facilities.
Therefore, GPower moved in new premises by the end of 2017 which enabled to expand the staff and make room for product development. In addition to the fact that the move had a physical value in terms of the future focus on both project and product sales, it also had a mental value in terms of supporting GPower's journey right now and for the next, many years.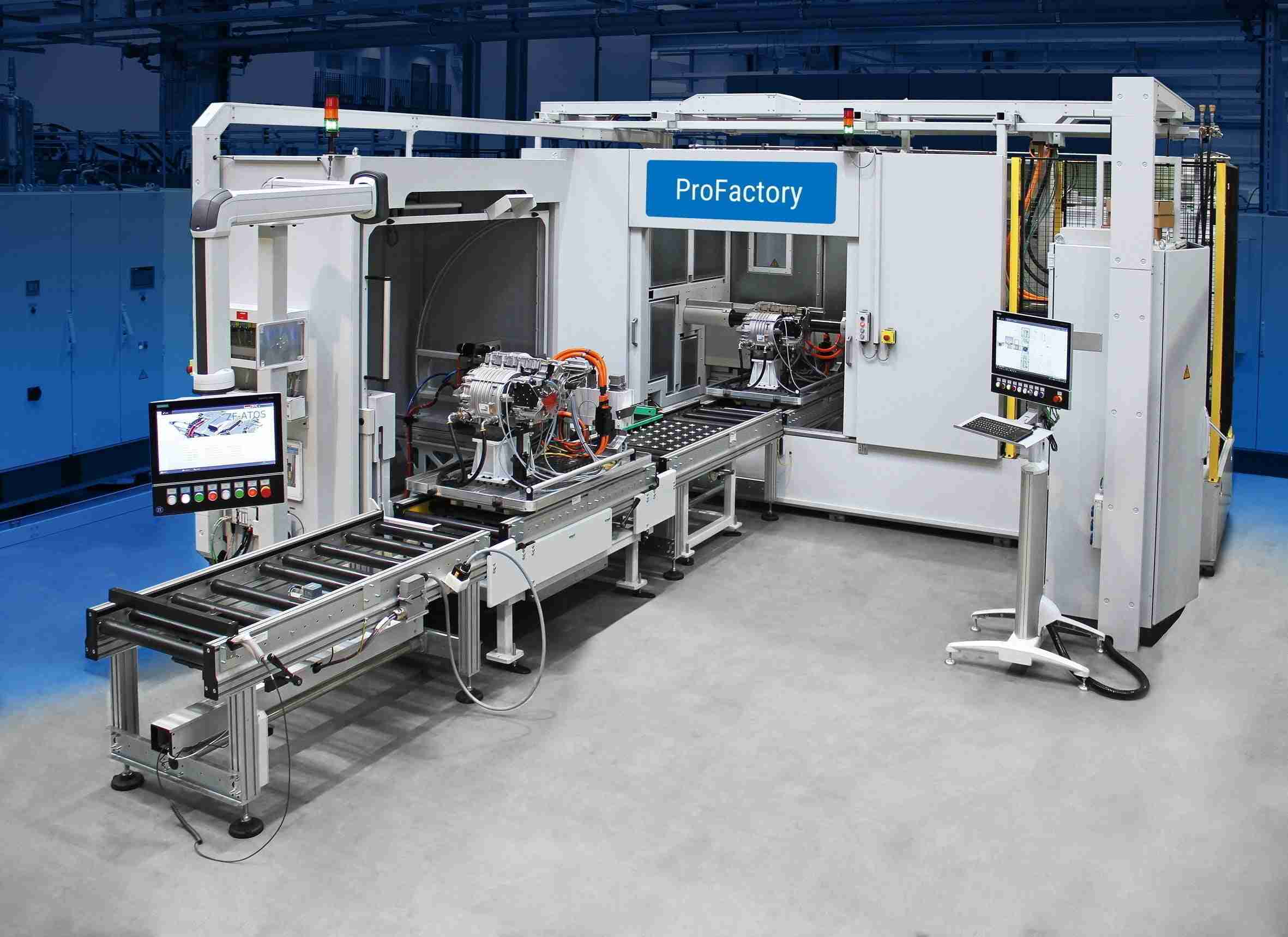 Product Launches [2020]
In addition to growing its staff, GPower has since 2017 had a strategic focus on expanding and maturing its product portfolio. A priority resulting in a wider palette of products within test and measurement.
GPower started by launching ProFactory which is a modular and scalable test system for test execution. Based on demand, they have now moved into even more new markets with products in the field of UV verification, IO-Link and dynamic constructions.
Interested in Hearing More about GPower?